---
Explore Rush, Arkansas...
the only Genuine Ghost Town in the Ozarks!
Please visit our page sponsor
Harrison KOA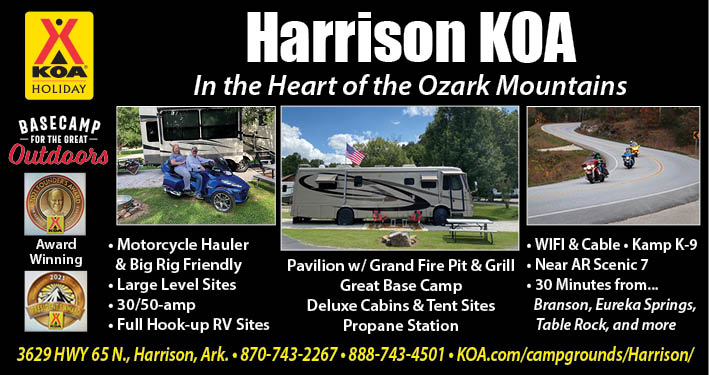 Ride Synopsis & Highlights:
Technically, real ghost towns are totally abandoned -- business districts, residential areas -- everything. And between the Mississippi River and the Rockies there's only one such place: Rush, Arkansas. In the early 1880s legends of lost Indian silver mines drew prospectors to the area. And in 1886, just up from the banks of the Ozarks' Buffalo River, ore believed to be silver was discovered. A group of these prospectors built a large rock smelter and anxiously waited while they refined the anticipated load of silver. But instead of molten silver draining into sand molds they only saw the telltale green fumes of zinc oxide, which could be seen dancing inside the furnace. In 1972 the newly created ghost town of Rush became part of the Buffalo National River. And today it's a great destination for riders seeking for genuine a 19th-Century destination.
Visit a real ghost town in Arkansas: Rush