We are updating this website with Things To Do in Missouri for 2019. If you know of an event that needs to be included, please email it us at: publisher@cruisetheozarks.com
Thank you!
THESE TWO BOOKS MAKE THE PERFECT GIFT!
Order the "Cruise The Ozarks Anthology" paperback Ozarks Motorcycle Ride Guide today for that favorite rider in your life! Chock-full of ride maps, beautiful photos and stories about the best rides across the Ozark Mountains. Order now to get your copy! Click here to order your copy today from Amazon.com!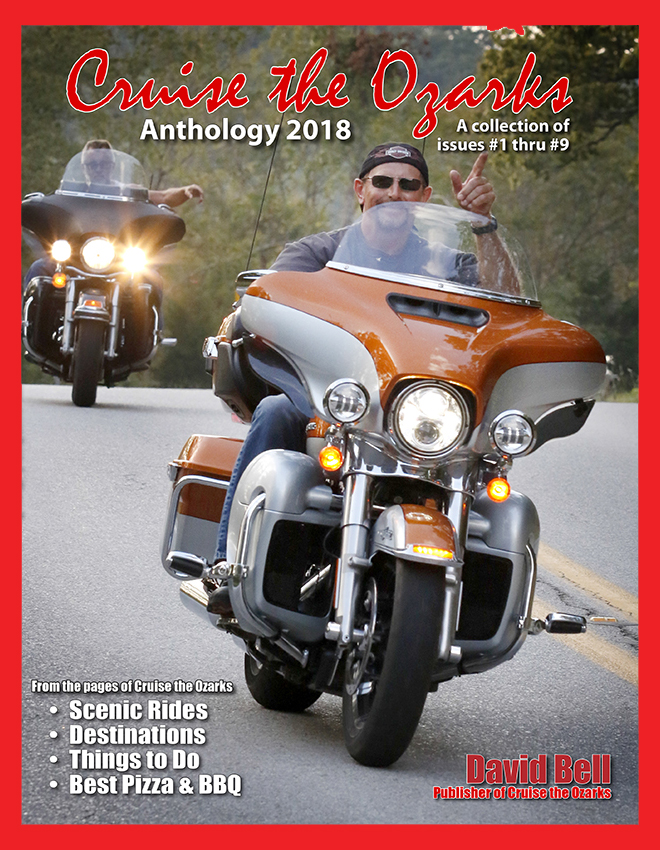 ---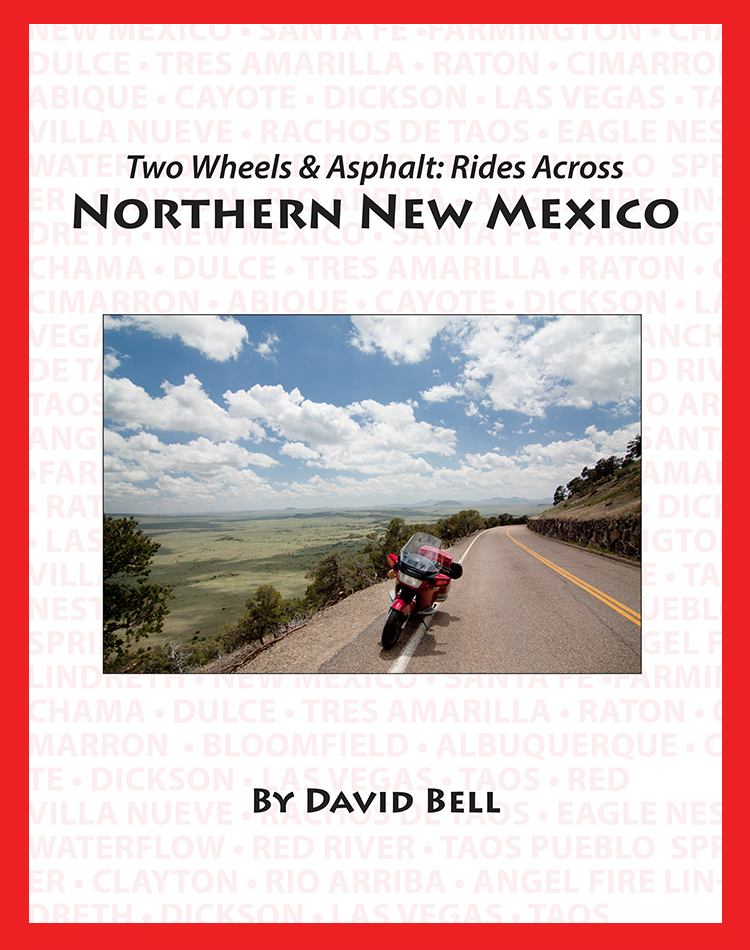 David Bell says: "I love riding in the Ozarks. The area is one of the top places to ride in nation. But I also really like cruising out to the Southwest. I have been to Northern New Mexico on several occasions and produced several stories for magazines on those rides. Here's a paperback book that's a compilation of these stories, in a photo-essay style that I think you will enjoy. The book covers Northern New Mexico and includes lots pictures and maps in addition to two stories about my rides in the area. It would look great on your coffee table. This book will make a wonderful gift for the rider in your life, or even for yourself. Go to Amazon to order this print-on-demand glossy book by clicking on this link today: More great rides... Check out the new ride guide from David Bell - "Two Wheels and Asphalt: Rides across northern New Mexico"... CLICK HERE to order it direct from Amazon.com
---
---