June 7-8, 2019 -- The 34th-Annual Ice Cream Social will be held once again this year, on the Historic Downtown Public Square in Berryville. Hosted by the Greater Berryville Area Chamber of Commerce. This is a family-friendly fun time, with plenty of games, rides, live music, craft fair, and -- of course -- delicious ice cream and other tasty treats.
We are updating this website with fun 'Things To Do' across the Arkansas Ozarks during 2019. If you know of an event that needs to be included, please email it to us at: publisher@cruisetheozarks.com
Thank you! Check back again soon as we add more events.
THESE TWO BOOKS MAKE THE PERFECT GIFT!
Order the "Cruise The Ozarks Anthology" paperback Ozarks Motorcycle Ride Guide today for that favorite rider in your life! Chock-full of ride maps, beautiful photos and stories about the best rides across the Ozark Mountains. Order now to get your copy. Click here to order your copy today from Amazon.com!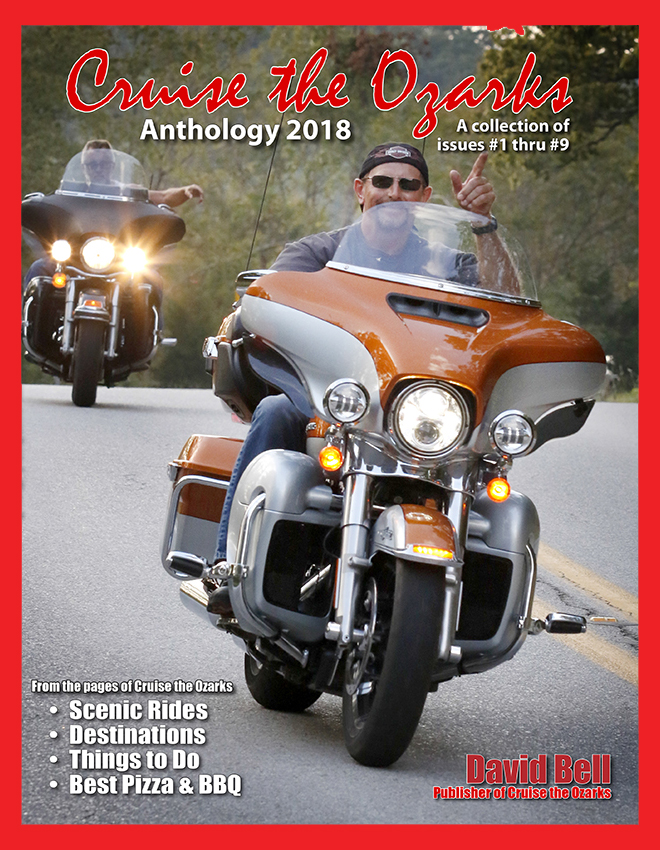 ---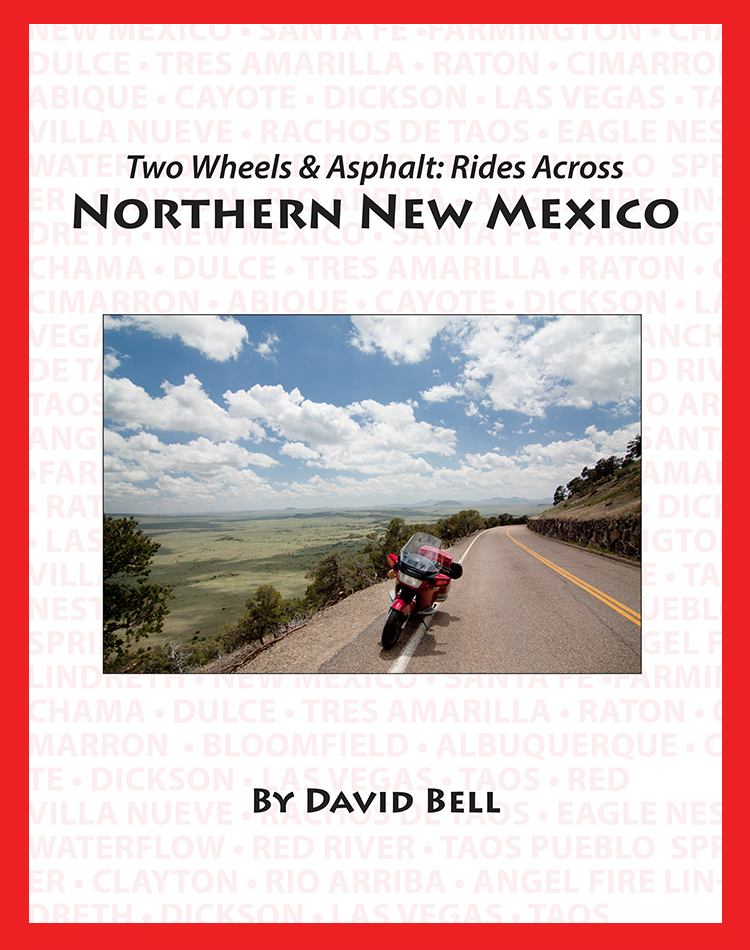 David Bell says: "I love riding in the Ozarks. The area is one of the top places to ride in nation. But I also really like cruising out to the Southwest. I have been to Northern New Mexico on several occasions and produced several stories for magazines on those rides. Here's a paperback book that's a compilation of these stories, in a photo-essay style that I think you will enjoy. The book covers Northern New Mexico and includes lots pictures and maps in addition to two stories about my rides in the area. It would look great on your coffee table. This book will make a wonderful gift for the rider in your life, or even for yourself. Go to Amazon to order this print-on-demand glossy book by clicking on this link today: More great rides... Check out the new ride guide from David Bell - "Two Wheels and Asphalt: Rides across northern New Mexico"... CLICK HERE to order it direct from Amazon.com
---
Our Favorite 'Must-See' Places Across North Arkansas: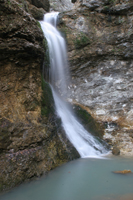 Lost Valley, in the Upper Buffalo Valley, is very scenic with drop-dead gorgeous sights, Like Eden Falls. A couple of miles out of the Ponca on AR 43, look for the sign for Lost Valley. It's a short drive down a well-maintained road to the park, part of the Buffalo National River. There are 15 tent sites, with camping fees. Otherwise, entrance is free. You'll enjoy the hiking back up the valley... slight elevation rises... but otherwise the walk 1 1/2 miles back to Cobb Cave is pretty easy to manage. www.nps.gov/buff/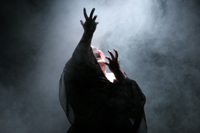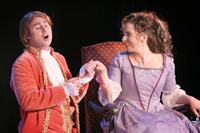 If opera was good enough for Buggs Bunny in "What's Opera Doc?", then a little culture can't hurt us riders either. Forbes Magazine has called Opera in the Ozarks one of the Top 10 Opera Workshops in the country. For over 56 years, from mid-June to mid-July, some of the best singers and musicians from across the country take part in this summer workshop for young performers. A wide variety of Operas, from comedies to tragedies, are performed in evening event. Dress is VERY casual... shorts, jeans, t-shirt, ok. If you want to hear the next Placido Domingo, check out Opera in the Ozarks. For a schedule and the current operas, go to www.opera.org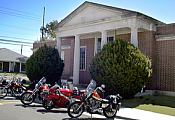 Saunders Memorial Museum - 113 E Madison; Berryville, Ark. - 870-423-2563. One block off the square in Berryville sits one of the best collections in the U.S. of rare pistols and revolvers and unique, personal antiques. Bequeathed to the city by a benefactor in 1952. Modest admission charge. www.Berryville.com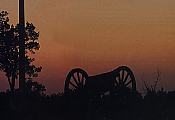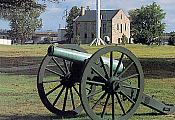 Ft. Smith National Historical Site/Judge Parker' s Courtroom - 301 Parker Ave., Ft. Smith, Ark. - 479-783-3961. This National Park site is where the West once began. "Hell on the Border" was once its nickname, until "Hanging" Judge Parker brought law to the area. Open every day. www.nps.gov/fosm/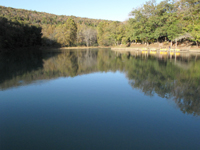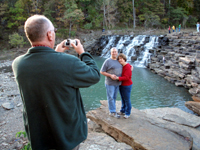 Devils Den State Park - Hwy 74 ( near Winslow, Ark.) - 479-761-3325. Beautiful 1930s Civilian Conservation Corps-built park nestled in the Ozarks south of Fayetteville, west of Winslow. Hiking trails, caves, restaurant, cabins and camping. Spectacular riding into and out of park, but especially on the hairpen curves on AR 74 east out of the park towards Winslow. www.arkansasstateparks.com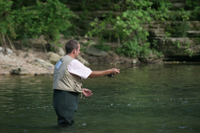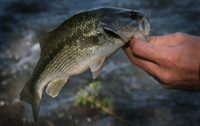 Water has been the central element in carving out the Ozark Mountains, so it's only natural that fishing would be a very important element in the recreational life of residents and visitors alike. In every corner of the Ozarks there are fishing opportunities, whether in private locations, like above left, at Rockbridge Mill in Missouri, or state licensed fishing at places like War Eagle river, above, right, where this nice bass was caught. Either way, bring your own compact gear, guy some inexpensive tackle, or rent equipment at a lake-side dock or bait shop. Lakes, streams, rivers... there are plenty of places to catch your limit.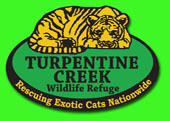 Turpentine Creek - 239 Turpentine Creek Lane Eureka Springs, Arkansas 72632 (479) 253-5841 Our mission is to provide a lifetime refuge for abandoned, abused, and neglected "Big Cats" with emphasis on Tigers, Lions, Leopards, and Cougars. Llocated seven miles south of Eureka Springs on Scenic Highway 23. Open From 9:00 AM To 7:00 PM (5:00 PM During Daylight Savings Time) every day except Christmas. www.turpentinecreek.org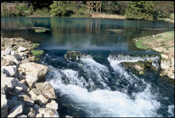 Mammoth Spring State Park - Mammoth Spring, Ark. - 870-625-7364. Mammoth Spring is the 10th largest spring in the world with an output of 9.75 million gallons an hour (not day). Picnicking, museum, lodging and restaurants nearby. www.arkansasstateparks.com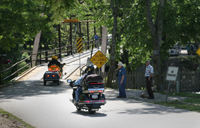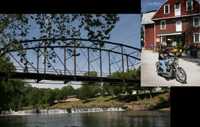 War Eagle is a regional, if not national, treasure. The steel trestle bridge is a landmark in the area... the spring and fall arts and crafts festival is legendary... and the mill a wonderful 1972 rebuild of the historical structure that played an important part of life in a bygone era. The privately owned mill has a gift shop, restaurant, and is open just for soaking up a bit of pure Ozarkiana. War Eagle River is a great fishing stream, too (see the picture on the section above on fishing). Check it out at www.wareaglemill.com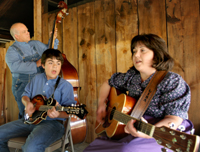 Ozark Mountain Folk Center - Mtn View, Ark. This Ark. state park celebrates the music and culture from the Ozark hills. Craftsmen demonstrate how things were done in years gone by. Musicians entertain with traditional music. Site of annual Ozark Folk Festival, as well as other events throughout the year. www.arkansasstateparks.com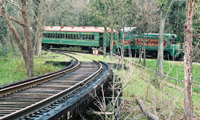 Trade your iron horse their iron horse... for a while, at least. Take a ride through the Ozarks outside of Eureka Springs on the Eureka Springs and North Arkansas Railway. It operates out of the historic Eureka Springs depot, at the edge of town on AR 23 North. Daily excursions and dinner trains offer a scenic view of the Ozarks. Check them out at www.esnarailway.com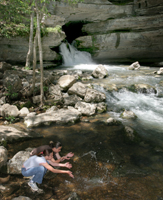 Blanchard Springs Cavern - Operated by the U.S. Forest Service, Blanchard Springs Caverns is a huge, developed cave and spring surrounded by hiking trails, camping and picnicking, and outdoor recreation. Outside of Mtn. View on Arkansas Highway 14. www.fs.fed.us/oonf/ozark/recreation/caverns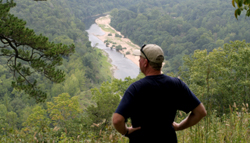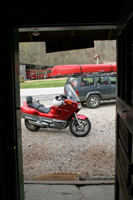 Buffalo National River - The first National River set aside by the National Park Service, this national treasure is widely known for its scenic beauty and easy to float water (except the upper river after heavy rains). Floating, camping, hiking and horseback riding are available. For riders, canoe rental services offer put-in and take-out services. www.nps.gov/buff/
Float Streams
Want to make a splash? Then try one of the region's renown activities... a float trip down a scenic waterway. The Buffalo River (see above) isn't the only great float stream. Only the best known. Try the Kings River near Berryville and Eureka Springs; the Mulberry River, down on the Pig Trail (but beware, it can often be very fast white water), or Big Piney, west of AR 7 toward Russellville. In Missouri, you can float the North Fork of the White River (above the Old Dawt Mill); or the Eleven Point River (northeast of West Plains). There are lots of other great float streams in the Ozarks. These are just a few of the better known ones. Check out Ozarks canoe/kayak websites for others.
---