Photos by David Bell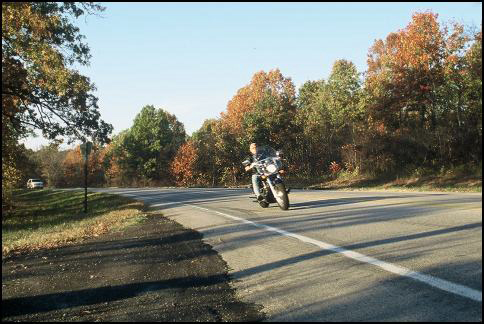 Arkansas 23 Just south of Eureka Springs; Autumn is a wonderful time to visit the Ozarks. With it spectacular, flaming foliage, this is a great time to ride in the Ozarks.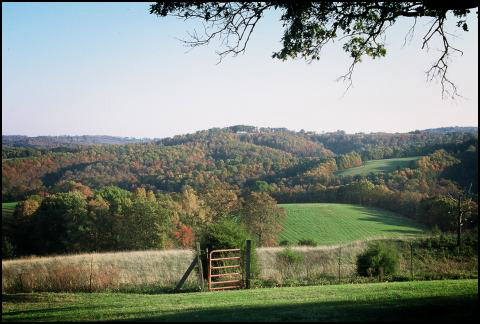 South of Eureka Springs; In the Autumn, grazing pasture is often still green and makes a beautiful sight against the colorful foliage.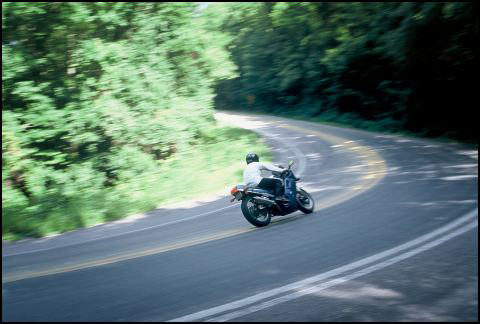 Scald the Hog on the Pig Trail; A local rider makes a stop on the Pig Trail section of Arkansas Highway 23, one of the top riding highways in the country.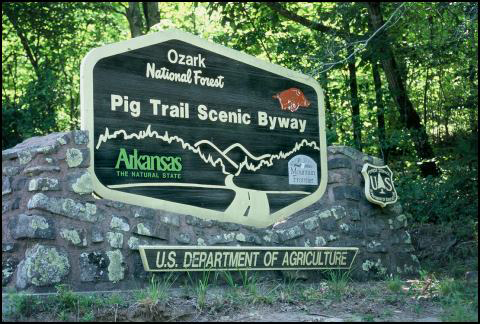 The Pig Trail; Part of Ark. 23 has been designated as the Pig Trail Scenic Byway, a name given to this section of a popular route to Fayetteville, home of the Arkansas Razorbacks.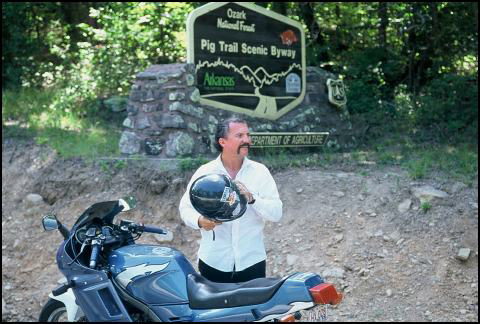 The Pig Trail; The Pig Trail can be an exciting ride or a leisurely one. The choice is yours. Make sure you scald the hog, not the other way around.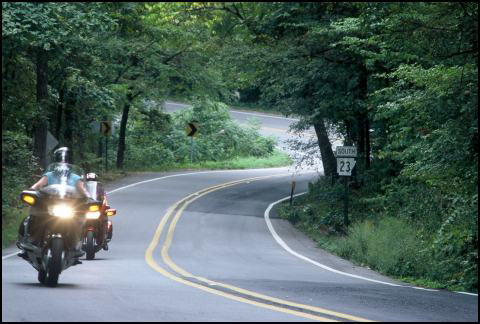 Arkansas 23; Driving and car magazines have frequently listed Arkansas 23 as one of the top driving roads in America. That goes doubly for motorcycles on Arkansas 23.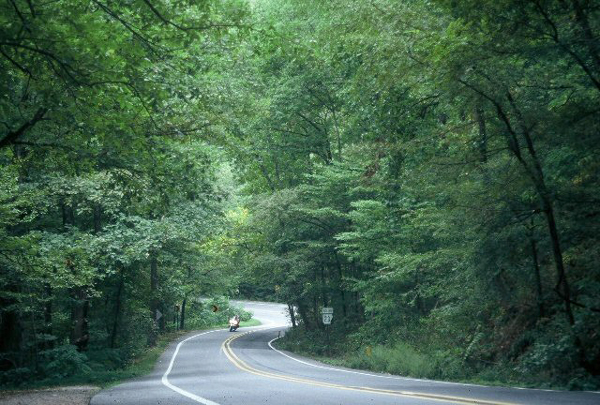 Arkansas 23; Not only is Arkansas 23 scenic, but it offers some of the most exciting stretches of pavement in the Ozarks.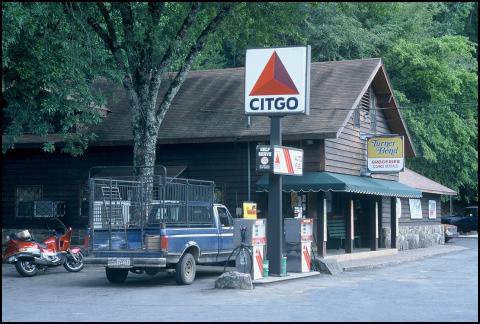 Turner Bend; The Turner Bend Store is a popular stop for riders cruising down Ark. 23. A large rally is held there each Spring. Located on a wild Arkansas float river.