THE JASPER DISASTER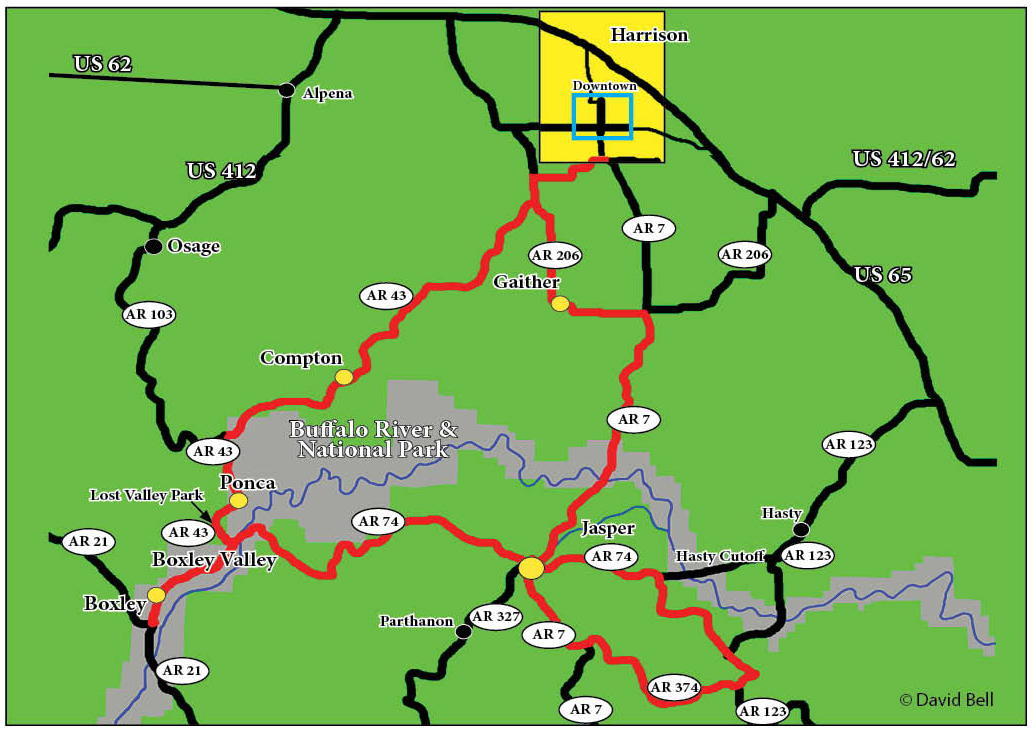 Ride Synopsis & Highlights:
You could call this ride the basis for a true 'Heart of the Ozarks' ride. By adding a few other routes to this one you would definately get a feel for what it's like to ride in the Ozarks. Here are a few highlights for this tremendous ride: Pruitt Landing: rest, swim, picnic along the bluffs of the beautiful Buffalo River; south of Jasper on AR 7; Ponca, Ark: generally accepted as home of the headwaters of the Buffalo River National River; on AR 74; Elk Education Center: Ark. Game and Fish education center about the history of elk in the area and the importance of the relocated elk to the Boxley Valley; Ponca; The historic Jim Villines homestead; AR 74 out of Ponca for two miles should be at least tied for the most winding, serpentine stretches in the Ozarks.
Read The Jasper Disaster Ride Story Below:
Want to sponsor this page?
Email us today to claim this high-traffic ad spot!