Cruise the Bull Shoals' Peel Ferry Loop
Please visit our page sponsor
Gene's Gallery

in Springfield, MO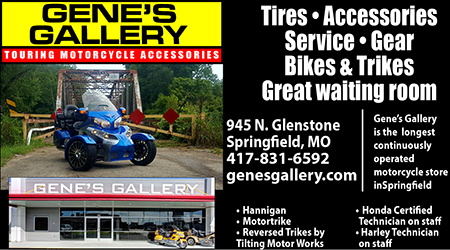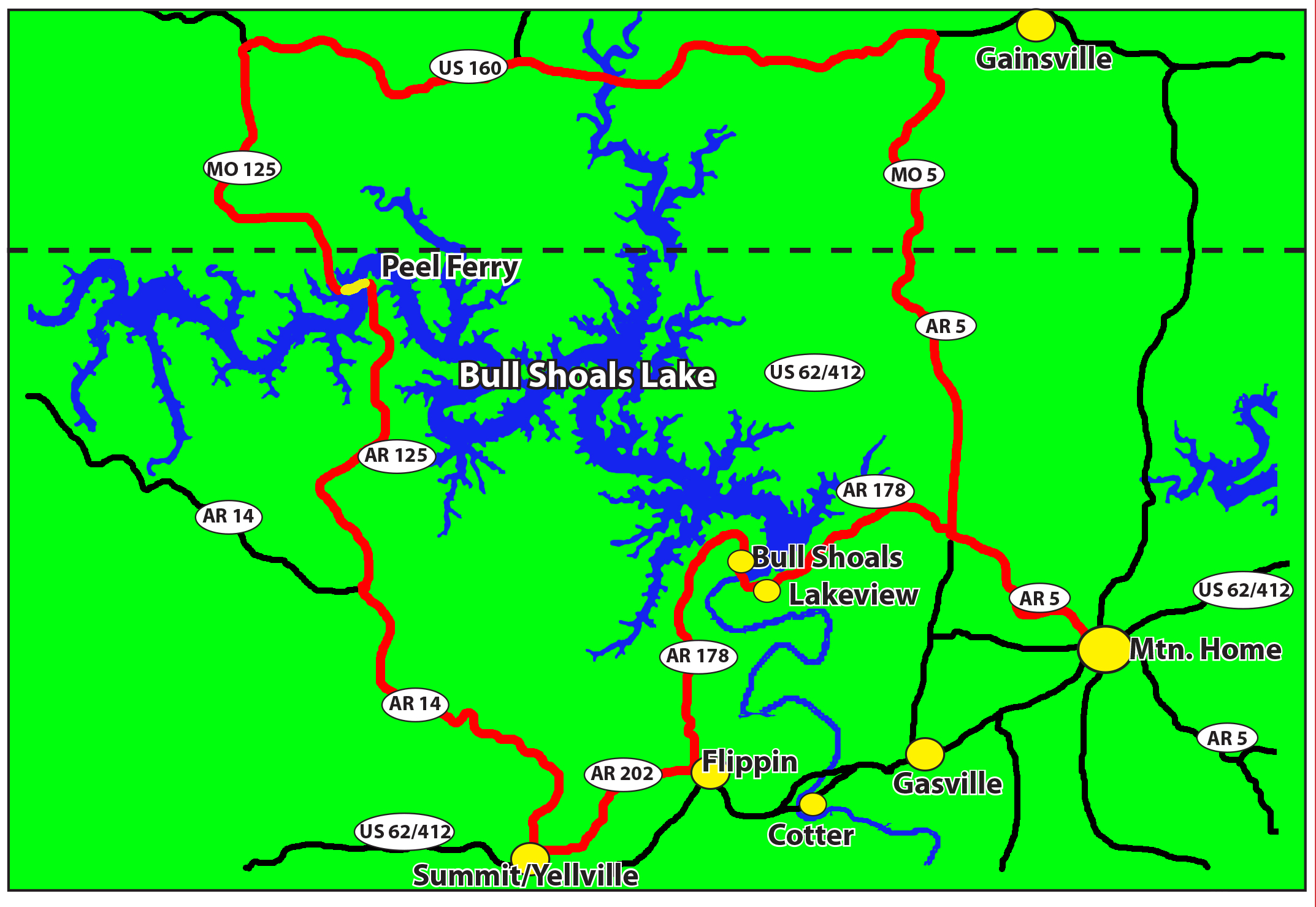 Ride Synopsis & Highlights:
If you are a rider who wants to spend time at a lakeside resort taking part in other recreational opportunities involving using the resort's ski boats, renting some SCUBA gear and doing some diving, or angling for trout in the river below the dam or bass in the lake. But mostly, you will probably want to explore the area on your bike. This ride is a good starting point. But riding down AR 5 to Norfork, Calico Rock and Mountain View are great destinations. These lead to the Ozark Folk Center State Park and Blanchard Springs Caverns.
Also the area is adjacent to AR 341, aka Push Mountain. There are two dams to visit in the area: Norfork Dam and Bull Shoals Dam. The Bull Shoals Dam is open for tours and above it sits the Jim Gaston Visitor's Center. Also, if you are a boater you might stop in Flippin, Ark. and tour the Ranger Boat plant; in Norfork you will find the Jacob Wolf House, one of the oldest white settlements in the Ozarks; the last remaining ferry crossings in Arkansas -- the Peel Ferry.