Cruise Scenic AR Hwy. 7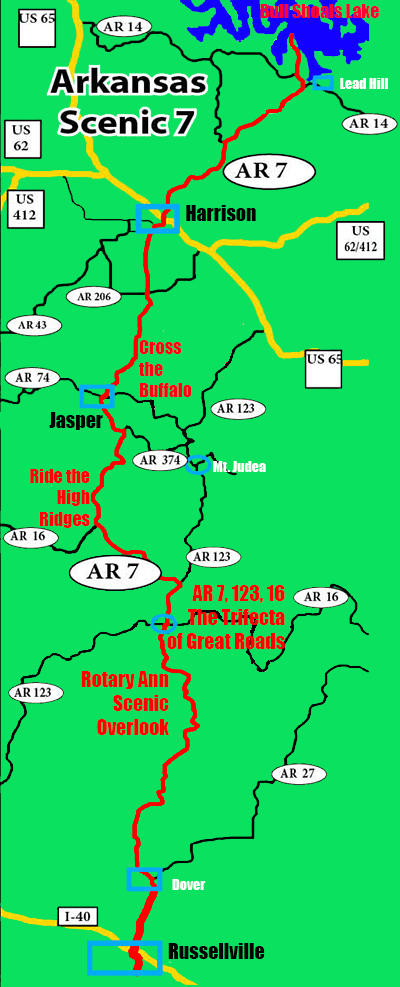 Ride Synopsis & Highlights:
AR Scenic 7 is a gateway into the heart of the Ozarks. Besides the serpentine pavement, the views from AR 7 are nothing short of spectacular... deep canyons, broad vistas, and three-season riding excellence. The road runs from near Missouri at Diamond City, Ark. on Bull Shoals Lake, all the way to the Louisiana border. Highlights: Harrison's Boone County Courthouse Square; Crosses the Buffalo River at Pruitt Landing; runs through the gem of the Ozarks, Jasper, Ark.; Scenic Point south of Jasper overlooks the Arkansas Grand Canyon; offers great views of the Arkansas Grand Canyon; at Pelsor, Ark. Scenic 7 intersects the Arkansas Trifecta of great highways - AR 7, AR 123, and AR 16; motor by the Rotary Ann Roadside Park, the first rest area in the state; runs down into the Arkansas River Valley at Russellville; leads into the Ouachita Mountains and the fantastic destination Hot Springs, Ark.